Active member
Yes, I wish to support all your activities and would like to be involved with Talent For Humanity when needed, without an obligation to do so.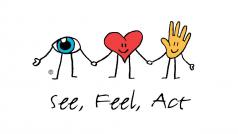 OPTION A
Annual Membership
15 €
Benefactor
I wish to support Talent for Humanity and all their activities and projects.
OPTION A
Minimum Donation
5000 €
Bank Details
BNP Paribas Fortis
516, Avenue Moliere - 1050 Brussels, Belgium
SWIFT-BIC: GEBABEBB
IBAN : BE29 001646882164
Talent for Humanity Inc. USA (501C3 organization status pending) is incorporated in Las Vegas, NV - USA.
Talent for Humanity Europe is an international non-profit organization (AISBL) incorporated in Brussels - Belgium.